…bringing art to the world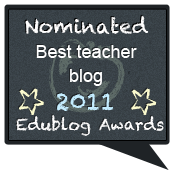 eLearning Island is nominated for Best Teacher Blog, 2011. Please vote for it, if you wish (here). Thank you.
I am reading Tom Barretts blog posting (here) from last week (where he takes, what is being describes as a contrarian view of the lauded, Khan Academy).
Tom uses a great quotation from Seth Godin (a marketing person)
"Knowing about a tool is one thing. Having the guts to use it in a way that brings art to the world is another. Perhaps we need to spend less time learning new tools and more time using them)."
In the school I work in a group of teachers have developed a new website using VideoPress to manage their animations with a feed into the iTunes store.
We had been doing something like this using PodBean but found ourselves struggling with file endings and very slow downloads.
The new site is called Taisce, Gaeilge (our national language, for readers outside Ireland) for storehouse. Taisce  will hopefully become a storehouse for work developed by our students and teachers.
This type of work is developed incrementally over the years.
As teachers we worry about the back-end so as to unleash our students potential at the front-end. This work is done both in class and as part of an animation club.
In time it may be mainstreamed – possibly with the advent of change in Junior Cycle education in Ireland.
Well done to all concerned.
Two recent animations are embedded below

Nollaig Shona le Shirley Donlon agus Laura Redmond.
Crann Nollag le Aishling Moore agus a Cairde.